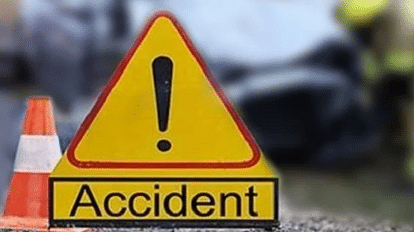 symbolic picture.
Photo: ANI
Expansion
A bus carrying more than 40 passengers rammed into a car in Upper Kohistan area of ​​Khyber Pakhtunkhwa, Pakistan. After the collision, both the vehicles fell into the water, killing 25 people. This information has been given by Pakistani Media Sama (SAMAA).
Sher Khan, superintendent of police (SP) of Diamer district in Gilgit-Baltistan region, said his team retrieved 25 bodies from vehicles, while 15 injured were sent to a hospital in Chilas for treatment. The bus was going from Gilgit to Rawalpindi on the Karakoram Highway. The accident took place near the Satial checkpost near Diamer. Rescue efforts are on by the local people and police personnel.
Bilawal Bhutto and Asif Zardari expressed grief

Tahir Iqbal, the police chief of Upper Kohistan district, said there were six people in the car, five of whom died. Meanwhile, Foreign Minister Bilawal Bhutto-Zardari and Pakistan People's Party (PPP) leader Asif Zardari expressed grief over the tragic accident. According to Sama, the minister has sought to make every possible effort to save the lives of the injured.
A similar incident happened last month as well.

Let us tell you that one such incident took place on January 29 when a passenger vehicle fell into a gorge in Balochistan, Pakistan and 41 people died. The incident took place in Lasbela district of Balochistan. Lasbela's assistant commissioner Hamza Anjum had confirmed the incident. According to the Dawn report, Anjum told that the vehicle carrying 48 passengers was going from Quetta to Karachi. He said the vehicle hit a bridge pillar near Lasbela and later fell into a gorge and caught fire. Hamza Anjum feared that the death toll could rise to 48.

Dawn quoted Hamza Anjum as saying that the vehicle hit a bridge pillar while taking a U-turn near Lasbela due to high speed. After this he fell into a ditch and then caught fire. According to Hamza Anjum, three people, including a child and a woman, have been rescued from the accident site. One of the injured succumbed to his injuries while being taken to the hospital. He said that the bodies recovered from the crashed bus could not be identified. Anjum said that DNA test would be conducted to identify the deceased.
[
#Pakistan #Buscar #collision #Khyber #Pakhtunkhwa #people #killed #injured #admitted #hospital