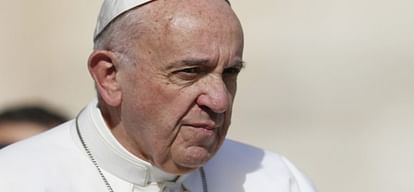 Pope Francis
– Photo: Social Media
Expansion
Pope Francis has condemned laws criminalizing homosexuality. Describing these laws as unjust, he said, God loves all his children just as they are.
The Pope called on all Catholic bishops who support the laws to welcome LGBTQ people into churches. Pope Francis said in an interview that being gay is not a crime.
He acknowledged that in some parts Catholic bishops support laws that criminalize homosexuality or discriminate against the LGBTQ community. He attributed this to the cultural background. Said, all bishops must undergo change for the dignity of the people.
[
#Homosexuality #Homosexuality #crime #Pope #Francis #Condemned #laws #declaring #crime #Pope #Francis #Homosexuality #Crime